When you've got kiddos to account for, your vacations can start to feel a little more stressful than otherwise planned. Prior to kids, you had all the time in the world to relax, eat, and live your slow quiet vacation life. But with kids, it's a different story.
They've got naptimes, they want to do certain kid-friendly activities, they want to be entertained at all times. Vacation to a kid doesn't always include relaxing by the lake. So if you're thinking of camping with kids, try a few of these techniques to ensure that it's not just the young ones that are having all the fun.
1. Ask Them What They Want To Do
Parents sometimes get caught up in the planning process, sometimes (ok every time), it's just easier to plan it ourselves than include our little ones. But including them in the planning process gives them a sense of authority and agency in their vacation.
Even though you may feel like you need the break more than they do, involving them in the process is a great way to remind them that it's their vacation too and that they helped plan it. They'll get excited about the things that they're looking forward to because they have a bit of ownership in the decision.
Take a look at our events calendar to plan your trip to Camp Tin Box!
2. Don't Over Plan
Even if you're asking them to help you plan the trip, don't overdo it. Things go wrong on vacation. And that's okay. Leave some room for flexibility and free time. If you have scheduled playtime, then you can relax knowing that your kids are free to do what they want — that's within reason.
3. Camp At Home First
If your kids have never been camping at all, try camping in the backyard with them as a trial run. Get them accustomed to sleeping on the hard ground and inside the tent. Stay with them and read stories under a flashlight.
You'll get to see what excited them and what scares them a bit. This could help inform your camping trip with kids.
4. Give Them A Job, Not a Chore
Give your kids some creative jobs that don't feel like chores. This can get them excited and give them some autonomy when things start to feel a bit boring. An example of a fun job could be to make sure they're always stocked up on marshmallows when you sit by the campfire.
Chores aren't fun either, but try bringing over the chores from "normal" life into vacation life. If they typically clean the table, then have them clean up after mealtime. But make sure to separate this from their fun job.
5. Don't Put Too Much Pressure On Yourself…or Them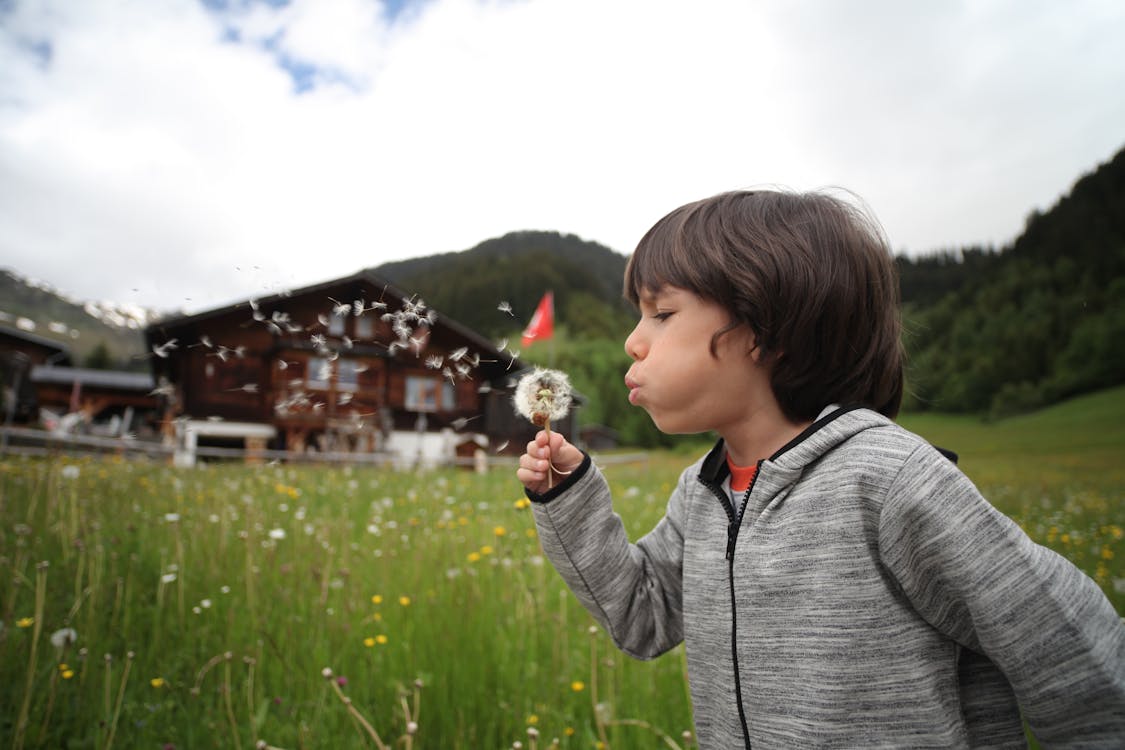 And finally, vacation is supposed to be fun. Kids have meltdowns. They cannot wait one more minute for dinner time. They are bored by anything and everything under the sun, no matter how fun and entertaining it was to them the day before.
So allow yourself some flexibility. The tantrums and meltdowns don't last forever. Focus on making it a great vacation for you AND them. Kids rarely remember the tiny details we often stress about, they remember how their parents show up. So relax and let go a bit.